Welcome to first grade at J. M. Grasse Elementary! These next 181 days promise to be exciting and fast. Your child(ren) will grow in more ways than one.

Here is a peek at what the beginning of the year curriculum will be.
Being a Writer: This is our new writing curriculum. West Rockhill piloted it last year. This program uses published works to teach qualities of good writing. We will begin by identifying letters, words and sentences.
Everday Math: The students will be introduced to some of the math routines. They will also be given a math toolbox to keep in their desk. This toolbox will house their math tools such as a ruler, calculator, number grid... Choose a number and ask your first grader to tell you the number that is one less and one more.
Reading Street: We will spend a few days reviewing alphabet letters and sounds. Students will be encouraged to put letters together to make / read words. Short vowel sounds are used more commonly in early reading and we will begin with them. If you need a reminder the short vowel sounds are:





Powered by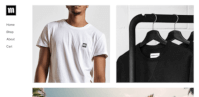 Create your own unique website with customizable templates.